The Facebook App Now Has Camera, Direct, And Stories, Three Features That Copy Snapchat
Stories are now a "format consistent across social media for everyone to create and share visual content," Facebook said.
By: Blake Montgomery
Article Reprint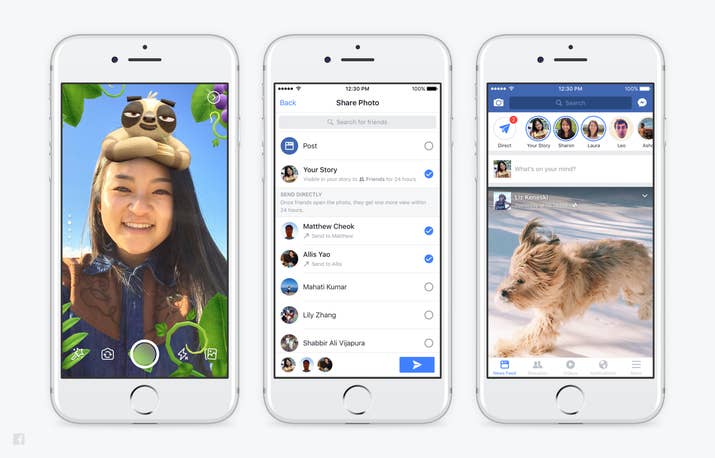 Facebook will start globally rolling out three features today on iOS and Android that strongly resemble Snapchat. They're called Camera, Direct, and Stories.